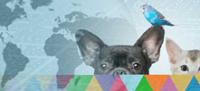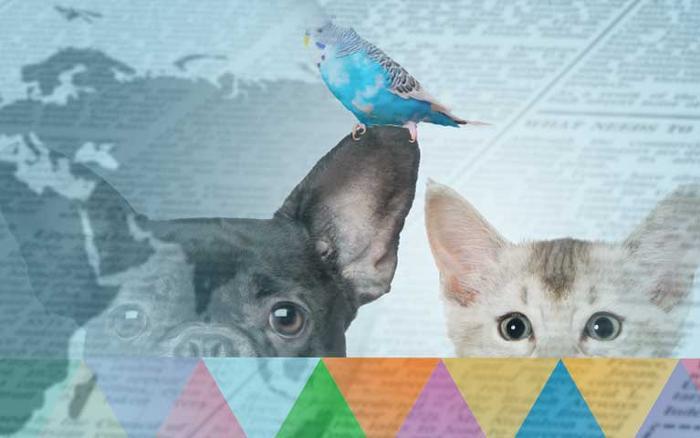 Iberzoo Propet's 2019 edition consolidates its position as the leading event for pet market professionals
The leading professional meeting of the Iberian Peninsula's pet industry concluded its third edition with strong results and nearly 16,000 national and international visitors.

Organised by IFEMA, it took place from 21st to 23rd March and brought together 239 direct exhibitors, with 257 companies represented and 748 brands in Hall 10 of IFEMA-Feria de Madrid.
The professional pet industry came together once again at Iberzoo Propet, the leading commercial and business platform for the sector, which held its third edition from 21st to 23rd March in Hall 10 of IFEMA-Feria in Madrid. This year's event concluded with strong results and confirmed its position, showing the widest range yet of new pet products, accessories and services for the Iberian Peninsula.
A total of 15,894 trade visitors attended Iberzoo Propet 2019, 6.5 por ciento of whom were from outside Spain, from 43 different countries. Portugal, Italy, France, the United Kingdom, Belgium, the United States, Argentina, Germany, Andorra, the Netherlands, Turkey, Ukraine and Greece were the countries with most visitors to Iberzoo Propet 2019.
From Spain, after the Madrid area, the regions with the largest number of trade visitors were Catalonia, Andalusia, Castilla-La Mancha, Valencia, Castilla y León, the Canary Islands, Galicia and the Basque Country.
The Most Popular Sectors
The sectors at Iberzoo Propet that aroused the greatest interest among trade visitors were Animal Products and Accessories (17 por ciento), Food and Nutrition (16 por ciento), Pharmaceuticals and Health Products (12 por ciento), Hygiene and Beauty (12 por ciento), Pet Shop Equipment (11 por ciento), Veterinary Clinic Equipment (10 por ciento), Fashion and Accessories (10 por ciento) and Aquariums & Terrariums (6 por ciento).
Visitor profile
The leading profile among trade visitors was the Pet Products Store professional at 26.5 por ciento, followed by Veterinarians at 20.6 por ciento, Groomer-stylist at 18.8 por ciento, Clinic staff at 13 por ciento, and Breeder, Trainer or Educator at 9.9 por ciento. There were also Retail Channel professionals, which includes retail, Purchasing Centres and Large Stores, Kennels and Catteries, Shelters or Reception Centres.
Main Participation Figures
The show was organised by Ifema together with its partner associations AMVAC and AEDPAC, and this edition achieved satisfactory participation figures. There was a total of 239 direct exhibitors, with 257 companies represented and 748 brands, with more than 7000 m² of exhibition space, representing 57 countries. The participants included leading industry companies such as Artero, Bayer, BoehringER, Cotecnica, Dimac, Dingonatura, Ferribiella, Gloria, GZM Covetrus, Holapet, Holland, Ica, Msd, Nestlé Purina, Nayeco, Pisciber, Ribecan, Royal Canin, Visan and Zoetis.
Again this year, the show brought together the latest launches and new products in pet products and accessories, fashion, accessories and toys, food and nutrition, pharmaceutical and health products, hygiene and beauty, aquariums, equipment for pet shops and veterinary clinics, furniture, snacks, harnesses and collars, and services and management.
A Busy Agenda of Talks and Side Events
During the trade fair, Iberzoo Propet organised a busy agenda of talks and side events which provided a space for learning, analysis and debate on topics of interest to professionals.
These included the 2nd Aedpac Forum on the Spanish Pet Industry and Business, which was held on 22nd and 23rd March, with the theme "We have a good nose for business." The Forum focused on market experiences, and featured presentations about different success stories from companies in the sector in Spanish and international markets. More than 380 professionals attended this event.
Similarly, and also in the learning area there was a Veterinary Classroom-Scientific Forum, focussing on innovation and products and services for improving pet health, coordinated by AMVAC in collaboration with VET I and Veterindustria.
Iberzoo Propet 2019 also hosted the third edition of La Tarde del Sector (Industry Afternoon), the annual meeting for professionals involved in this industry in its different areas, during which there were presentations about the latest data from the veterinary and distribution sectors.
Iberzoo Propet Awards
The recipients of this year's Iberzoo Propet Awards were Antonio Font, Founder of Comercial Dimac, in the category of Professional Career in Business, and María Castaño Rosado, the first professor of veterinary medicine at the Madrid Complutense University, professor of Animal Medicine and Surgery and Honorary President of the Association of Veterinarians of Madrid, in the Professional Career category, in the veterinary field.
Awards were also presented to the Antón Team of the Fuenlabrada Local Police (Madrid), for Professional Career in the Field of Animal Protection, and the Madrid Metro, for an institutional initiative promoting Animal Welfare and Peaceful Coexistence with Pets. There was also the AMVAC Solidarity Award to the Pepo Project, an initiative of the Mariscal Foundation, which among other actions donates dogs to women who have been victims of gender violence.
Preview of the White Book on the Sector's Industry and Commerce
Likewise, within the framework of La Tarde del Sector, the Spanish Association of the Pet Sector Industry and Commerce (Aedpac) gave a preview of one of the chapters of its upcoming White Book on Commerce and Industry.
This chapter focuses on retail analysis and modelling, and analyses together data from 349 interviews, 92.9 por ciento of whom are store owners.
The Aedpac study shows that this is a sector with mostly small stores with a single owner and one or two employees —the same profile as in other retail sectors in Spain—, and with an average of 14 years in business. Of all the shops, only 25.5 por ciento sell live animals.
The average annual turnover of specialist shops, the Aedpac study shows, is €315,008, with July and December being the months with the highest turnover. The average annual spend per customer is €153.10, according to pet store owners, and €105, according to pet owners.
Aquatics Workshops
The Aquatics workshops were one of the most popular activities in the Iberzoo Propet hall, led by Pisciber and Beta, with presentations and exhibitions every day. Some of these activities were organised by Europe's leading aquascapers and some of the most popular Youtubers in Spain.
New Vet Employability & Employment Section
A novelty at this year's Iberzoo Propet was the presentation, coordinated by AMVAC, of the Vet Employability & Employment Section. This aims to provide professional development opportunities for those working in the sector such as veterinarians, clinical assistants and jobs related to veterinary care, and help improve social perception of their work. This new space was very popular with visitors, who attended talks about employment opportunities and learned about topics such as how to write a resumé and how to prepare for interviews.
This year's programme of activities also included different events hosted by El Escenario. This included free workshops and masterclasses on Dog Styling by ARTERO and the PROCAN school, and a Dog Trainer training day with practical demonstrations. There was the fourth edition of the Fashion and Accessories Boutique Catwalk — on Friday and Saturday — with new collections of accessories, equipment and fashion from the brands Ferribiella, Holapet, Ferplast, Gloria and Stangest, and the Mascotendencias Stage, organised by the Fair again this year to increase the visibility of participating companies.
Gallery Showcase
This edition of Iberzoo Propet once again hosted the Gallery Showcase, an attractive space to inspire specialist businesses and veterinary clinics, with experts in Window Dressing and Visual Merchandising with products from the 24 participating brands in this area.
Also, ARTERO, as well as participating in the free dog grooming workshops in Hall 10 of Iberzoo Propet, organised, as in previous editions, its own grooming demonstrations in IFEMA-Feria de Madrid's South Auditorium. On 22nd and 23rd of March, twelve renowned grooming experts from China, the United States, Russia, Italy and Spain took part in the event.
Solidarity at Iberzoo Propet
Iberzoo Propet has also recently created the Pet Solidario (Pet Solidarity) label, which will promote solidarity actions to encourage responsible ownership and animal welfare. One of the actions included in Pet Solidario is to channel donations of products by Iberzoo Propet exhibitors to the animal protection organisation FAPAM (Federation of Animal Protection and Defence Associations) in the Madrid Region. In this way, the companies participating in Iberzoo Propet can donate the products they have exhibited, at the end of the fair or at any other time. Also, this edition's Boutique Catwalk also had a solidarity aspect, as participating brands were able to donate their products to FAPAM.
The New Products & Services and Innovation Gallery
This was staged in one of the Iberzoo Propet squares. The New Products & Services and Innovation Gallery included information panels about innovative and novel products from exhibitor companies, selected by a committee of industry experts. As an additional feature, after the end of the fair these products will continue to be promoted both in Spain and abroad in an online guide on the Fair's website, accessible worldwide. In total, 114 products were exhibited in this area.
Iberzoo Propet is backed by the two main industry bodies, AMVAC (Madrid Association of Pet Veterinarians) and AEDPAC (Spanish Association of Pet Product Distributors). Both of these are promoters of the Fair, in collaboration with Veterindustria, Asociación Empresarial Española de la Industria de Sanidad y Nutrición Animal (Spanish Business Association of the Animal Health and Nutrition Industry), Vet i (Spanish Animal Health Technology Platform) and ANFAAC (National Association of Pet Food Manufacturers).
The next edition of Iberzoo Propet will be held from 5th to 7th March 2020 at IFEMA, Feria de Madrid.
26th Vetmadrid Congress
Also, as in other years, to coincide with Iberzoo Propet 2019, the Vetmadrid Congress was held, organised by AMVAC (Madrid Association of Pet Veterinarians) at the North Convention Centre at IFEMA - Feria de Madrid. This year's event focused on Cardio-Respiratory Medicine and Surgery, which brought together 2189 veterinarians and experts, 4 por ciento of whom were from abroad.
The Vetmadrid 2019 programme included conferences on Business Training, for Clinical Assistants in Veterinary Centres, one aimed at Animal Protection Bodies co-organised by FAPAM (Federation of Animal Protection and Defence Associations in the Madrid Area) and another for Dog Trainers.