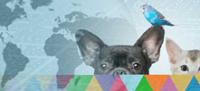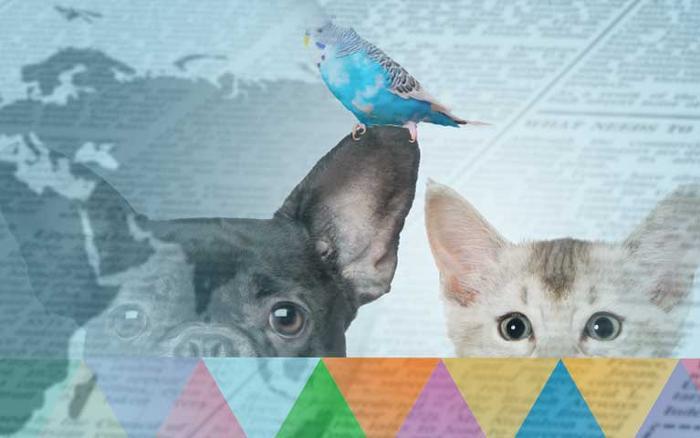 2.000+ professionals participate on IBERZOO+PROPET LIVEConnect
The platform will remain active 365 days a year, with the addition of high-quality conferences, activities and content.
The IBERZOO+ PROPET LIVE Connect platform was inaugurated on the 17 June for all pet professionals, with a welcome from all of the event developers.
Register on IBERZOO+PROPET LIVEConnect by clicking here.
IBERZOO+PROPET, the Pet Industry International Trade Fair, organised by IFEMA MADRID and sponsored by AMVAC and AEDPAC, held its 2021 event from the 17 to 19 June last year in digital format on the IBERZOO+ PROPET LIVEConnect platform with quite positive results for the sector.
Over these three days, over two thousand industry professionals signed up on the platform to make contacts, access content, activities and events of the trade fair, such as the Vetmadrid Congress (AMVAC), AEDPAC Forum, new products gallery, Vet Job Classroom, Veterinarian Classroom, Solidarity Pet and dog grooming workshops.
In the words of the trade fair director, Lola González, "we are satisfied with the reception of IBERZOO+PROPET LIVE Connect. Without a doubt, the response by participating companies and visitors was quite positive, which strengthens our conviction that it will be a tool that will efficiently contribute to improving the in-person event, much-awaited by the sector, as it allows us to expand audiences, in space and time, and thus grow business opportunities for exhibitor companies". The activities carried out were fundamental to the starting-up of the LIVEConnect community therefore we thank all collaborators for their contributions."
She adds, "Therefore, we had a very positive outcome from this digital launch and we encourage activity to continue throughout the year in the digital realm, given all of the advantages it provides for the industry, and further professionals who are interested in becoming part of this sector community are encouraged to join, as it will keep professional interaction alive until the next in-person edition of the trade fair is held".
Below is a summary of the main activities and conferences, by specific areas:
AEDPAC FORUM
Among the activities and conferences that were of great interest to professionals were those discussing current issues such as: Marketplaces in the Pet Care sector; Business Intelligence for retail profit; Live animal trade in Spain; Technology and innovation; Sustainability; Presentation of the Pet Shopper Spain study; Growth strategy for the retail market in Spain; Omnichannel vs multichannel; New ways of feeding; The retail scenario of the Spanish pet market; Current situation and challenges in applying regulations; Present and future of the fishkeeping sector in Spain, and Presentation of the white paper and award ceremonies.
Fishkeeping
There were two workshops: Aquarium round race; Aquascaping pro exhibition, offered by Pisciber.
Vet Job Classroom
These were some of the conferences held in this area: How to be a veterinarian/assistant that employees like; Team roles in daily clinics and Why is it so difficult for me to find a vet?
Vetmadrid
Organised by the Madrid Association of Pet Veterinarians (AMVAC), Vetmadrid is a multi-event that comprises several congresses and activities: Veterinarian Congress, ATV Congress, Corporate Training Congress, Animal Protection Agency Congress and various symposia.
With a total of 2,486 congress attendees and 659 registered guests at the symposia, Vetmadrid 2021 was held 100% online, with nationally and internationally renowned speakers and simultaneous conferences and activities.
Veterinarian Classroom
The Veterinarian Classroom, as usual, aroused much interest among industry professionals. These are some of the conferences and talks that were held: Leishmaniasis and Scalibor; Using vet medications and news on the European Regulations; A,B,C on immunotherapy; The ten reasons to vaccinate against leishmaniasis; How to improve maternal behaviour in dogs, by Ceva Salud Animal; Positioning dental care services at the vet centre; The neutraceutical polygraph in Atopic dermatitis by Omnicutis; Use of FLE light energy technology; A new generation of feline parasite protection, and Bandages for wounds.
Canine styling
Several very popular activities were carried out in this area, such as Grooming the Kerry Blue by Maite García (ARTERO); Tips for grooming Westys by Judith Camarasa (ARTERO); Grooming Afghans by Sonia Luengo (ARTERO); How to cut a mini-poodle's hair by Hugo Pesquera (PROCAN); Haircuts for Pomeranians and their care by Hugo Pesquera (PROCAN); How to cut hair on a Schnauzer Mini Salt and Pepper by Hugo Pesquera (PROCAN); Cutting hair in a round shape with scissors on female poodles (PROCAN); Grooming a Norwich Terrier and How to bathe your people, both by Luis Martín del Río (ARTERO). These were all activities offered in the canine styling workshops.
Companies participating in this first stage of IBERZOO+PROPET
The trade fair's digital platform, which will continue to be active throughout the year, and will complement the next edition of IBERZOO+ PROPET in 2022, from the 10 to 12 March, saw participation by these companies: Adivet Ac Suministros Quirúrgicos, AEDPAC, AMVAC, Artero, B. Braun Vetcare, Bioibérica, Boehringer Ingelheim Animal Health España, CYP Brands, Centauro, Ceva Salud Animal, Covelma-Colegio Oficial de Veterinarios de Madrid, Dechra Veterinary Products, Dingonatura SL, Dr. Clauder's, Ecuphar, Elanco, Emer Veterinaria-Mindray, Empleo Veterinario, Esccap España, Fundación Vet+i, Gloria Pets, Good Luck, Grupo Asis, Hifarmax, Hill's Pet Nutrition España, Hospital Veterinario Montenegro, Idexx Laboratorios SL, the fair 100x100 Mascota (IFEMA MADRID), Im Veterinaria, Improve Formación Veterinaria, Ingulados, Karl Storz, Kaykun Care, Letipharma, Msd Animal Health, Nestlé, Nuzoa, Ozovet, Pharmadiet Veterinaria, Pisciber-Bsf, Progenex-Oster, Ral Técnica para el Laboratorio SA, Rayos X Cisneros, Royal Canin, Vetoquinol SA, Virbac, Winvet and Zoetis.
IBERZOO+PROPET 2022 will be held in person at IFEMA MADRID from Thursday the 10th to Saturday 12th March, in Hall 9, in synergy with its main events, such as the Vetmadrid Congress by AMVAC or the Aedpac Forum.
The IBERZOO+PROPET LIVEConnect community remains open, and it is free to register as a trade visitor, at this link.