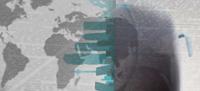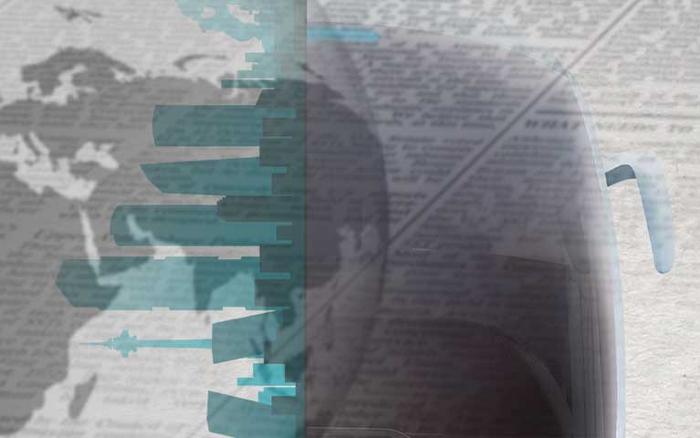 FIAA 2017 is holding one of its most complete and most international editions in Madrid.
The International Bus and Coach Trade Show, organised by IFEMA from 23 to 26 May, is presenting the latest offerings from 128 leading companies from 13 countries in bodies, chassis, complete vehicles, services and accessories.

This edition has 23 por ciento more participants and 20 por ciento more surface area, occupying 21,556 m2 in Halls 7 and 9 of Feria de Madrid.

The international contingent accounts for 25 por ciento of the attendees, with companies from Belgium, China, France, Germany, Italy, Poland, Portugal, Romania, Slovakia, Switzerland, Turkey and the United Kingdom.
The Minibus of the Year Awards, a wide-ranging media partners programme, a Test Circuit and a Historic Bus Exhibition add spice to the content of FIAA.
FIAA 2017, International Bus and Minibus Trade Show, will be held in Madrid from 23 to 26 May in one of the sector's most comprehensive and representative editions. The Fair, which will bring together new designs and innovations by the major firms specialising in passenger road transport in IFEMA halls 7 and 9, presents a marked increase both in participation and in proposals and activities.
This time, the event will welcome 128 leading companies, 23 por ciento more than the last edition, from the areas of bodies, chassis, complete vehicles, services and accessories. It will also see a greater international presence (25 por ciento this year), with companies from Belgium, China, France, Germany, Italy, Poland, Portugal, Romania, Slovakia, Switzerland, Turkey and the United Kingdom taking part.
At FIAA, where the surface area has been expanded to 21,556 m2 – 20 por ciento more –, there will be a particular focus on technological advances, solutions oriented towards encouraging sustainable transport, developments in road safety and passenger protection, plus improvements in the design, appearance and operation of vehicles and their performance and comfort for passengers.
The concepts to be shown by the big brands from the sector will include the latest developments in fully electric city buses, gas-powered vehicles and hybrid solutions, designed to respond the transport sector's need to reduce energy consumption and CO2 emissions in urban areas and usher in a new era in urban mobility, with semi-automatic driving and connectivity, which are already a reality. There will also be innovative microbuses with a coach-like design, with ample room and equipped with the latest multimedia technology and safety features.
The range of avant-garde products on show at FIAA also includes services and accessories, from the latest in passenger information systems, automatic vending machines and LED signs to advanced climate control systems, multimedia entertainment, device chargers, seats, tyres, spare parts, etc.
An innovative display that reflects the great performance of the bus and coach sector, as revealed by ASCABUS data. In 2016, the bodywork sector again saw an increase in manufacturing output and turnover thanks to demand from the national market, which accounted for more than 50 por ciento of the units sold. A total of 3,657 vehicles were manufactured (an increase of 23 por ciento) and turnover reached 520.5 million euros. This is reinforced by the social importance of the bus in Spain, with a capillary network that absorbs 50 por ciento of public transport passengers in the country.
FIAA also boasts the backing and involvement of the main associations that represent the sector's various segments, including ASCABUS, Spanish Association of Bus and Coach Bodybuilders; CONFEBUS, Bus Transport Federation; ANETRA, National Association of Coach Transport Entrepreneurs, and ATUC, Association of Collective urban Transport Management Companies.
Minibus of the Year Award and FIAA's international standing
Organising FIAA has also fostered the development of various actions aimed at increasing the international standing of the sector, the exhibitors and their innovations. These include, for the first time in Europe, the Minibus of the Year Award, organised by the prestigious Bus and Coach of the Year jury, which seeks to recognise the competitiveness and innovative capacity of this important segment of the bus sector, which has a high growth potential.
The ability of these types of vehicle to adapt to the needs of urban transport and tourism, as well as the cost savings they represent, make them one of the passenger transport formulas of the future. This is also supported by the latest sales figures for minibuses which, in the 2016 financial year, grew by 65 por ciento.
The trials, the Minibus Euro Test, for the 7 models chosen were performed at IFEMA and organised by the magazine Autobuses & Autocares, and the winner will be announced at the opening ceremony of FIAA, on Tuesday, 23 May.
The models chosen to take part in this first edition and undergo the many tests were: Spica, from Car-Bus.net; Nora, from Ferqui; Next, from Indcar; in-vip, from Integralia; Daily Tourys, from Iveco ; MD-7, from Temsa, MD-7, and Voyager GT, from Unvi.
FIAA also provides a stage with broad national and international coverage for the sector and for the companies participating in the Fair, through its Media Partners Programme, organised for this Edition, which this year has invited 35 top specialists from around the world to attend.
Other activities
As a complement to the commercial exhibition, FIAA 2017 will feature a Test Circuit where professionals will be able to acquaint themselves with the features of some of the vehicles on show at the Fair before they buy. On this occasion, around 22 vehicles from the companies BEULAS, DAIMLER BUSES / EVOBUS, INDCAR, ISUZU, KING LONG BUSES, SOMAUTO / OTOKAR, TEMSA, and VOLVO will be made available to visitors. The buses and coaches will be available in the car parks in front of halls 9 and 10, where professionals will be able to test out their features on different circuits around FERIA DE MADRID.
Visitors to FIAA 2017 will also be able to enjoy other activities, such as the Historic City and Intercity Bus Exhibition, which will offer an interesting retrospective of buses and how they have evolved over the years with eight emblematic vehicles: The Pegaso 6038 and Pegaso 6035- A Articulado, from EMT; a 1928 Chevrolet, a 1949 Leyland Comet and a 1954 Biscuter Comercial 200, from Empresa Montes: a 1950 Mercedes Benz from Autocares Lázara, and a 1909 Hispano Suiza 12/15 de 1909, from Sagalés. At the entrance to the fair, a 1934 Hispano Suiza T-69 Omnibus from the company Julián Castro will be on display.
Graphic material for FIAA
Facebook: https://www.facebook.com/feriafiaa/
Twitter: https://twitter.com/FeriaFIAA
LinkedIn: https://www.linkedin.com/in/feria-fiaa
#FIAA2017