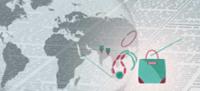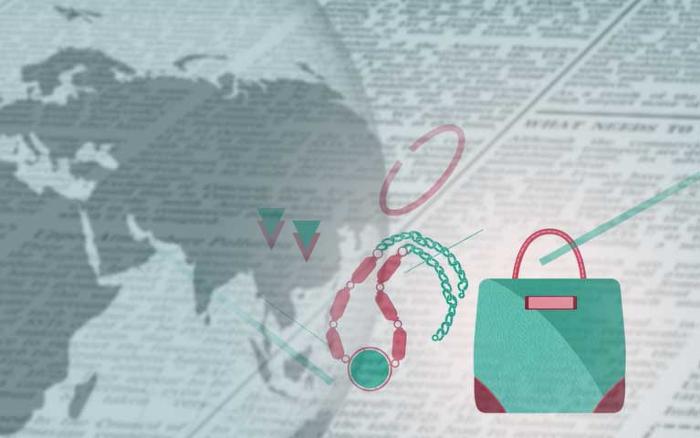 The Archi Space & Minis at Bisutex Keeps on Growing
• Fifty young designers and brands will be at IFEMA MADRID from 3rd to 6th February, showing off their innovative collections in the Mini stands zone, a space for fashion and creativity. By contrast, in the Archi space, fourteen high-end segment companies will be showcasing their latest designs.
From 3rd to 6th February 2022, Bisutex will bring together a comprehensive representation of the Fashion Jewellery and Accessories sectors. This is a trade event, organised by IFEMA MADRID, to show the latest trends and collections for the Spring-Summer 2022 season, items that will soon be available in boutiques and retailers worldwide. IFEMA's Hall 4 will host the event, which has already confirmed almost two hundred companies and brands from Spain and abroad.
As usual at Bisutex, we'll have the Archi Space and Minis, two platforms that continue evolving to satisfy contrasting business needs. The Bisutex Minis are consolidating their role as an engaging focus for new creators seeking to position themselves in the market. At this edition, around forty young designers and brands will present their innovative collections in a space for fashion and creativity. As well as a large Spanish contingent, the Mini space will have a strong international presence with brands from Austria, Belgium, the United States, Greece, and Portugal.
These brands will be presenting their designs in fashion jewellery and accessories, sunglasses, handbags, hats and shawls. Originality and craftsmanship are the hallmarks of these designs that aim to surprise visitors with different materials, daring colour combinations, and nautical and floral designs. Brands such as Ankara Diseños, Ángelo Moretti, Cabuxa, Carolina Olivares, Concha PI, Chama Navarro, Flippan Look, Laura Terns, Grao-Gayoso, Joyas de Papel, Mamayo, Paca Peca, Rosa Méndez, Silvereira, Valle, and others will be showing costume jewellery and accessories with an original look.
And the ARCHI area of Bisutex will present thirteen companies from Spain and abroad that stand out for the quality of their products. A trendsetting display with the participation of leading brands in the mid-high market segment of fashion jewellery and accessories. Fashion and excellence perfectly define the designs presented by the different companies in this area. Some of the brands to watch out for are the wallets, bags and handbags specialists, such as Exentri, Cuirots, Biba, Isafi, Lugupell and Karvela Ioanna, and in jewellery, Aldazabal, Ex Novo, Ras, D'Lokura and Bombay Sunset. And ARCHI this year features famous names like GS Urban and Demim-Boits.
This February 2022 edition of Bisutex, together with Madridjoya, will run from 3rd to 6th February. Intergift is from 2nd to 6th of the same month, and from 4th February, it will run in parallel with Momad, to make the whole the leading global event for trends, fashion and consumer goods in Spain.
If you are an industry professional and would like to attend Bisutex, you can obtain your visitor's pass the Fair's website.
Sanitary Safety Measures at Madridjoya
IFEMA MADRID has launched a strict sanitary protocol to strengthen controls and maximise safety measures. All participants from European digital COVID certificate scheme member states must show their certificate to enter the Fair. Participants from other countries must obtain the Spain Travel Health QR code to enter Spain. Failing this, a negative test result within 24 hours before arrival at the Fair will be required.
At the same time, attendees can take PCR or antigen tests at the Fair site courtesy of the organisers if needed to access the Fair or for the return journey.