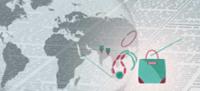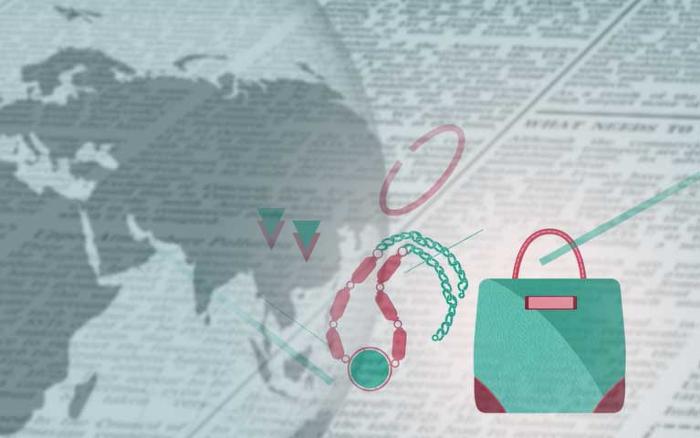 Bisutex is confirmed as Spain's benchmark event in the fashion jewellery and accessories sector
BISUTEX | From 6 to 9 February 2020
Over 500 national and international brands of fashion jewellery and accessories will be showing the latest trends for the upcoming Spring-Summer season. An area for professionals to see the new collections aimed at the special events being held at this time, such as Valentine's Day, weddings, christenings and first communions.
BISUTEX, the major business reference in Spain in the fashion jewellery and accessories industry, once again presents the largest and most comprehensive offer of new products from the industry's leading companies. Organised by IFEMA, the International Fashion Jewellery and Accessories Fair is held from the 6 to 9 February, with 500 companies and brands participating, 90 of which are attending for the first time, from 17 countries - Germany, Andorra, Austria, Belgium, China, Denmark, Ecuador, Spain, United States, France, Greece, India, Italy, Mexico, Portugal, United Kingdom and Turkey-.
BISUTEX will open its doors in Hall 4 at Feria de Madrid with the widest range in costume jewellery, in addition to numerous lines of whimsical watches, sunglasses, handbags, belts, hair accessories, scarves, hats and small leather goods. In short, this is where the 2020 Spring-Summer season is introduced, with countless proposals aimed at celebrations and ceremonies that are typical in these months, such as Valentine's Day and Mother's Day, as well as weddings, christenings and first communions. The Fair will also introduce the latest in Travel articles, with the new collections of suitcases, handbags and other products for the Spring-Summer campaign.
As usual, Bisutex includes the Archi area, with a selection from the medium-higher end of fashion jewellery and accessories, as well as the Mini stands that are again the setting to promote young designers and brands.
The presence of top national manufacturers, designers and renowned fashion brands, along with international participation, guarantee professionals a widely representative space and the best showcase to define the business strategy for the upcoming months.
Bisutex, dedicated exclusively to professionals, is held alongside Intergift, the International Gift and Decoration Fair, and MadridJoya, the International Urban and Trend Jewellery and Watch Fair, which will boost the Program for International and National Guests, organised by IFEMA and is expected to attract 400 Major Purchasers from over 43 countries.
Quality and creativity as the hallmark of the Archi area
Around 20 renowned companies and brands, both national and international, are gathered in this area, making up an interesting showcase where professionals will find the most exclusive collections. Sophisticated fashion jewellery pieces, boasting magic and glamour, handbags and wallets of the best quality, along with textiles manufactured with exquisite materials.
Among others, Ardentia, Del Carmen, Demiim, DCM Argentona, Govantes, Ethnic Soul, Exentri, Nok, OX Gemelos, Ras and Virazon, are some of the Made in Spain brands participating in this event, along with several Greek companies, such as Ex Novo PC, and Italian, such as Andrea Marazzini. Some of the items highlighted in this area include the fusion of materials such as brass, silver, textile and lava, for fashion jewellery. For handbags and accessories, bright and cheerful colours contrast with earth and pastel tones, along with original designs in aluminium and brightly coloured scarves.
Original proposals in the Bisutex MINI stands
During this edition, participants in the Bisutex Mini stands offer creativity and originality in their collections. This area brings together the offer of 50 companies from Andorra, Spain, United States, Italy, Mexico, Portugal and Turkey, along aisles A and B of Hall 4, and the connecting hub between Halls 4 and 6.
Among the interesting proposals for fashion jewellery are pieces made of paper, recycled CDs, glass and silver, or others made of jet, resin, perspex, pearls, dried flowers, velvet, ceramic paste and aluminium. For accessories, silver, red, blue pastel and earth tones are all the rage; artisan handbags; bright hats and scarves; fun-shaped glasses and many more items.
Workshops, Round Tables and discussions in the Speakers´ Corner
Alongside the exhibition of new articles and trends, professionals visiting the trade fair have access to the extensive program of discussions, presentations and workshops that will take place in the Speakers´ Corner in Hall 7, where industry experts will discuss different practical subjects and training, focusing on improving business strategy. As part of the programme for this edition there will be sessions such as 2020: a digital odyssey for jewellery –organised by 925lab-; 3D design opportunities for jewellery, fashion jewellery, watches and fashion and home accessories –by Software 3Design for 3D computer design -; Art Nouveau jewellery: Themes and aesthetic criteria -IGE - Instituto Gemológico Español-; Omnichannel: Online business opportunity for traditional jewellery -Engine Software-; Increase conversion for your eCommerce, and Boost your sales -Teinor-; How to sell more through Social Media-Brainprise-; Build your brand in the digital era –Houzz-; Your client's purchase experience: keys to improve it and boost the conversion rate; Organisation and order: keys to successfully competing in a global market; The importance of having a good brand to successfully communicate –Regalofama-, and Variscite, a new alternative to colour –Asociación de Joyas de Autor-, among others.
For the 2020 edition, Bisutex, along with Madridjoya, will open its doors from the 6 to 9 February, and Intergift from the 5 to 9 February, and until the 8 February, they will coincide with Momad, making this the great global event for trends, fashion and consumer goods in Spain.