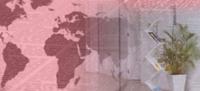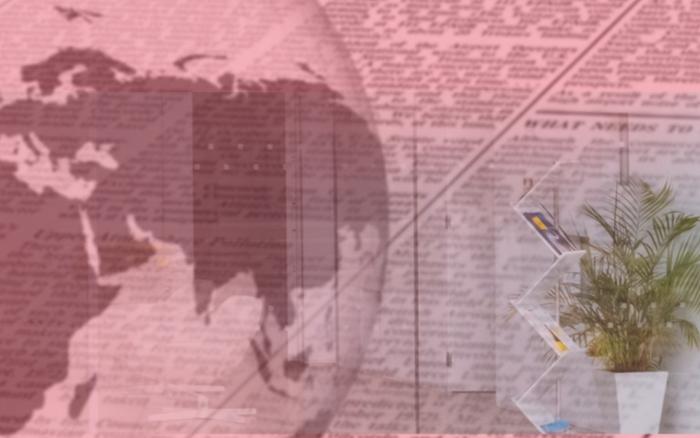 Technology, security, energy efficiency and connectivity are the main focuses of Smart Doors 2022
Approximately 50 companies are to participate in this edition which will be held from 15 to 18 November at IFEMA MADRID
Advanced automation and systems which guarantee access management and security for different ecosystems; smart home solutions and building automation to promote energy savings; sectional doors that are highly watertight and thermally and acoustically insulated; doors and fittings for issues related to space and uneven terrain, etc. are some of the proposals, among many others, presented this year at the International Doors and Automatics Exhibition.
Everything is ready for SMART DOORS 2022, International Doors and Automatics Exhibition, organised by IFEMA MADRID, which will present, from 15 to 18 November in the Recinto Ferial, some of the most important advances and technologies developed by companies in the sector and which, among many other proposals, place value on the advantage of automatic doors in terms of security, energy efficiency, acoustic and thermal insulation and accessibility. Around 50 companies are to participate in this edition which coincides with the great European event ePower&Building which presents all the newest features and solutions for the complete building cycle, through the VETECO, MATELEC, MATELEC INDUSTRY, CONTRUTEC, BIMEXPO, and ARCHISTONE trade fairs.
High efficiency and smart homes
Sliding, swing and revolving doors... all of them equipped with the most advanced automations to guarantee the safety of your installation and its correct operation in the most demanding conditions. Within the great range of options on offer, this year Aprimatic stands out, which will be at SMART DOORS with a wide range of automatic openings and closings for industrial, trade and office use, controlled access etc. Sminn presents its new industrial control panel that expands its range of automations offering high performance control designed for the harshest and most demanding environments, and the company MetalBlinds highlights its line of rapid automation for doors up to 2,000 kg and its new range of ecological devices for the automatic opening of pedestrian doors, in case of power failure, using supercapacitor technology.
In terms of energy efficiency, connectivity and smart buildings, Erreka has developed global platforms for access management in different ecosystems, with the aim of moving ahead of the market needs and offering services and solutions for the different sectors; Puertas metalicas JA Fresneda presents an industrial double-skinned panel door which incorporates heat conservation, energy saving, sealing, high efficiency, wind resistance, and environmental protection, Roger Technology puts forward automations with Direct Drive technology such as a solution for automating large sliding gates and reducing energy consumption by more than 95% compared to a traditional motor.
.
Nice, specialist in security, home and building automation solutions, presents the new Smart Home ecosystem, complete, in-built, connected and open, designed to encourage a reduction in environmental impact, promote energy efficiency in buildings, paying special attention to the environmental balance of the planet. New Gate has also created an entire line of smart products, fully adaptable to the automations of the European market; Padilla Fire Doors focuses on home automation adapting their fire retardant doors to the different access control models in demand nowadays, Daspy has invested a significant amount of its resources in developing potential software which merges their electronic boards with the latest applications for iOS and Android, so their products have a built in
Wi-Fi system allowing you to know the working status in real time, programme the automatic closing and switch on the light via the app. On the other hand Entrix will present an innovative system for opening and access control via smartphone for small and large collectives.
Design, insulation and adaptation to spaces
Doorgate highlights its new features in the manufacture of residential and industrial sectional doors, to respond to all the needs of use for this product; Dea System an automation system for residential and semi-intensive residential sectional and up-and-over doors with a new design, and Kallan Doors highlights the value of its doors in terms of to their watertightness, high thermal and acoustic insulation, security in closing, and ease of adaptation to any useful space.
With regard to spaces, Novoferm Alsal presents their latest development in rapid doors, ideal for their installation in large, high traffic spaces, and which are also a perfect solution to resist wind. For smaller spaces, the range fittings from Martín Vecino for the manufacture and automation of doors offers solutions to combat these conditions, as well as problems related to uneven terrain, the presence of gravel, snow, etc.
Security, smart closures and armoured doors
In terms of locks, Raixer has developed a smart locking system so businesses and individuals can manage the access of any type of door, without having to change the lock. A single device is capable of controlling the door to the home and the door to the entrance, which is why it is also widely used for the management of tourist flats, remote property sales, access control for offices and coworking spaces, access for staff to care for the elderly... In terms of security in all its aspects, Arriazu Puertas y Automatismos, presents their range of doors with flexible anti-shock panel, Flexipan, and Saima, their RC4-certified armoured automatic sliding door, with the glass and steel profile frame offering high protection against burglary while guaranteeing high luminosity.