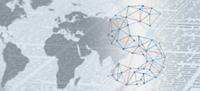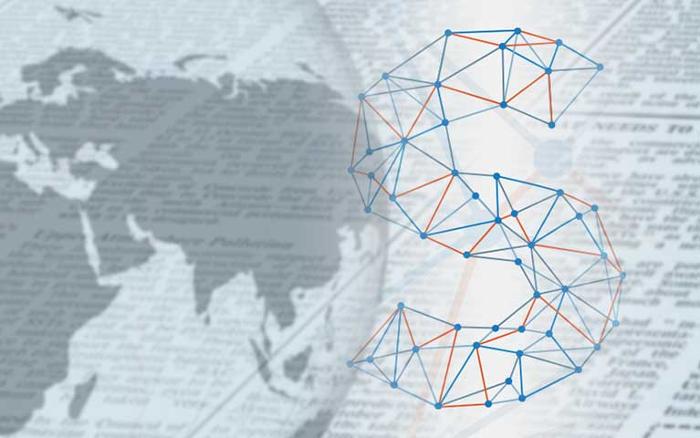 The SICUR Innovation Gallery highlights 33 avant-garde security solutions
A jury panel of experts, professionals in the various sectors, has chosen 11 products applicable to the Occupational Safety field; 14 to the Security field and 8 to the Fire Safety and Emergencies field. Organised by IFEMA, SICUR 2020 will be held from the 25 to the 28 February 2020, at Feria de Madrid.
As each year, the SICUR Innovation Gallery will provide an interesting perspective on the research, development and innovation advances of companies in the security field, within the International Security Exhibition, organised by IFEMA from the 25 to 28 February 2020, at Feria de Madrid.
This time, after analysing the proposals by the exhibiting companies, a jury panel of experts, professionals in the various sectors, has chosen 33 proposals that stand out thanks to their level of innovation in design and technology. By sectors, 11 of these products are applicable to the Occupational Safety field; 14 to the Security field and 8 to the Fire Safety and Emergencies field.
Regarding Occupational Safety, the Gallery will show the latest in personal protective equipment, such as support gloves designed with materials that increase their protection level; ultralight glasses and virtual reality smart glasses for industrial environments; tall boots for fire-fighters made completely of highly fire-resistant waterproof PBI material, as well as a perfectly-adjustable closure for the same model of boot, that reduces accident risks. In addition, there is a safety sport shoe made with PU-Tek technology, highly durable, waterproof and breathable; work shoes made of recycled materials and, in breathing masks, an integrated "all-in-one" protective solution, also for breathing protection, and a mask-verification system that improves user-safety by instructing them on how to put it on. Among the chosen proposals is also a solution that enables workers to see their exposure to
electromagnetic fields (static and alternating) in real time, and a fall-prevention system for operators who travel on the back of the waste-collection trucks.
Another block of technological innovations is comprised of advances in Security, the area that concentrates solutions to protect assets and lives, defence and cybersecurity. Within this context, the Innovation Gallery jury panel has chosen various proposals for security cameras, such as the ones providing better and easier installation and a better quality of image detail; a network camera with artificial intelligence; network recorders, also with AI, as well as a cloud-based security video management system. As for access control, we will see a simple, scalable and unlimited system; a biometric reader that combines iris and facial recognition; a biometric scanner for veins on the palm of the hand; a virtual key without battery or maintenance, and another combining microwaves and ultrasonic waves to detect vehicles. Other new items for Security in the Gallery are an exterior detector that is immune to false alarms; a crowd flow analysis system to identify critical situations in settings where there are large crowds; a smart perimeter membrane to actively retain doors or windows; a military torch that combines IR laser and LED light, and a solution that enables prevention, detection and resolution of cyber-attacks, providing safe and responsible connectivity.
As for Security against Fire and Emergencies, there is a storage solution to protect batteries from fire; a compass for fire-fighters who are at risk of becoming disoriented in inside fires; a light and non-conductor thermo-plastic material, that is patented, to roll up a wide variety of large pipes, tubes and devices, greatly reducing their size and weight; or special material to protect artwork from fire; a wireless 360º rescue camera with spatial orientation functions for critical access situations; an innovative system to evacuate smoke and toxic gases in the event of a fire, through the building's walls; a management system that provides connectivity to fire-protection elements, and a telescopic aluminium ladder, certified for a 150-kg[CFU1] load, that allows 3 people to work on it at the same time.
Description of the chosen products:
Occupational Safety
1.- 486F GRIP. TOMAS BODERO, stand 3C04
High-performance protective glove
2.- WaveMonLF. GEA QUALITY, S.L.U, stand 5E30
A solution to check worker exposure to magnetic fields.
3.- Helium Detectable Glasses. DELTA PLUS IBERIA SAU, stand 5D01 Protective Eyewear
4.- Volcano. FAL SEGURIDAD, stand 3C05
Firefighter boots made of light fabric and with breathable protection
resistance, comfort and flexibility. This light fabric also provides a high level of comfort for firefighters, with the addition of better traction resistance than many other thicker fabrics. It has over 100 kilo resistance to initial tearing (over double any other exterior lining).
5.- Volcano BOA, FAL SEGURIDAD, stand 5D01
Firefighter boots in fabric with a closing system for a perfect adjustment, reducing the risk of accidents.
due to the use of shoelaces, such as: tripping on untied laces, getting caught on objects, etc.
6.- Safe-Up. ISANIMAR SEGURIDAD, S.L. stand 5C25
Fall-prevention system for refuse collection trucks
secured. The user is also lifted and pre-tightened upwards, so that in the event of any unforeseen circumstance there is practically no risk of falling.
7.- VisionAR. UNIVET SRL, stand 3D01
Smart safety glasses for industrial environments
that can be connected to the glasses via a USB C. It allows for the addition of optional cameras and sensors, such as temperature sensor, IR sensor, light sensor, barometer sensor or a microphone for voice control and it meets 100% safety PPE standards, including ANSI Z87.1+ and EN166. They also have a wraparound polycarbonate lens with integrated side protection and
are ergonomically designed for maximum comfort and full stability over existing prescription glasses. VisionAR is ideal for use in industrial environments such as assembly lines, technical field service and logistics operations.
8.- Quantifit. CASELLA ESPAÑA, S.A. stand 3B02
Mask fit testing system
need to use it and fit it at the workplace.
9.- Shoe Mod. Palermo Ref. P1253CK. NITREX SEGURIDAD LABORAL, SL,
stand 5C23
of the Cordura fabric are coated in polyurethane to provide higher abrasion-resistance, extending the shoe's useful life and greatly increasing its resistance to abrasion. The Performer sole is
made of PU/PU with a special "X" shape design on the front to improve slip-resistance and absorb the energy, improving the heel for better comfort and preventing fasciitis and heel spur that can lead to a deficient energy absorption.
10.- Reconverted S1P. COFRA, S,R,L. stand 5D15 Work footwear made with recycled materials
to guarantee a perfect proportion between impact energy absorption and support. The Green Fit footwear is extremely comfortable, it absorbs impacts and does not overload the back, thanks to the combination of the ECO-TECH insole made of Poly-Green and the sole insert. The upper on the RECONVERTED S1P SRC model is made of an ecological jacquard fabric made with 100% PET thread.
Integrated solution for respiratory protection
An "all-in-one" protection solution for the respiratory system, head, face, eyes and hearing, with integrated auto darkening welding filter.
The equipment has two options for the auto darkening filter, Pro ADF and
Pro ADF Deluxe. The PureFlo 3000 has an integrated solution for respiratory protection, because both the motor and the particulate filter are in a single unit that goes over the user's head, which provides total freedom of movement, as they are not limited by a hose/belt as in other assisted respiratory equipment. Additionally, the "all headtop" integration does not interfere with the use of other Personal Protective Equipment (PPE) such as, for example, safety harnesses.
Security
1.- Flexidome IP starlight 8000i. BOSCH SERVICE SOLUTIONS S.A.U, stand 10C11 Security cameras that are easy to install and offer a higher level of picture detail
safer. The FLEXIDOME IP starlight 8000i range also includes Video Analytics software that allows for detection of situations and identification of the most important objects, as it contains in exclusive the starlight image technology by Bosch as standard, providing an exceptional level of detail.
2.- Crowd Management System. BOSCH SERVICE SOLUTIONS S.A.U, stand 10C11
People flow analysis to identify critical situations in large crowds
All of the information gathered is received on a single platform (IoT by AXION) which allows the Police and the persons in charge of the Emergency Coordination Centre (CECOP) to inform and act in consequence.
3.- CMITECH EF-45. SOPORTE TÉCNICO INTEGRAL DE TARJETAS SL, stand
10B11
Biometric reader that combines iris and facial recognition
a fingerprint. This prevents cultural clashes for certain individuals; for example, a veil would not have to be removed, because the iris pattern is unique to each individual.
4.- Beyond DT wireless with camera. RISCO Group Iberia, stand 10B02. Exterior detector immune to false alarms
4 detection channels offers immunity against false alarms thanks to the use of own technology, Recognition™ and Digital Correlation™. The added camera also allows verification of the images with access to the cloud through mobile devices/web interface for the end user and/or the alarm centre. The batteries can last up to six years.
5.- Infinias. PACOM ESPAÑA SL, stand 10E32
Simple, scalable and unlimited access control
fed directly from the controller through its POE supply. The number of controllers to be installed and of credentials to be given is unlimited, which makes it a simple, scalable and unlimited system. It has an infrared tamper, making it more resistant
to sabotage and, if communication is lost, it can work autonomously, as it has internal memory (buffer) for 16,000 events, and 64,000 user credentials. It offers the option to use a cloud-based server service. Another innovation is the APP MOBILE CREDENTIAL, that is used to open doors managed by the EIDC32 controller, without the need for readers or other type of devices (it does not use Bluetooth, NFC or anything similar).
6.- BlueQuotient perimeter membrane. INN SOLUTIONS, stand 10G02 Smart security for active door or window blockage
door or window, when the burglar has still not managed to access the interior of the premises being protected. The level of dissuasion increases for the burglar, protecting from exterior attack by actively
blocking all types of doors and windows, and it can be integrated with alarm systems self-managed by the owner. The BlueQuotient® technology combines the physical resistance of doors or windows with the communication of the existing alarm system, with the goal to reduce to a minimum the time the burglar has before being detected.
7.- iLOQ S50 digital cylinders without batteries. iLOQ Iberia SLU, stand 10F42. Virtual key without batteries or maintenance
who must access occasionally. The novelty is that they have no battery or any type of external power supply, therefore they can be installed on any standard Europrofile lock and do not require any type of maintenance. They also withstand
the toughest weather conditions. The iLOQ S50 cylinders can provide access rights directly to the user's mobile in real time, remotely without being present and for specific times or for only a limited time.
8.- Palm veins. SISTEMAS DE TECNOLOGIA APLICADA (BIOSYS), stand
10A10.
Biometric scanner for the veins of the palm of the hand
allows for a false acceptance ratio below 0.00008% The device uses Fujitsu's palm vein biometric scanner,
thus allowing a high level of security and hygiene, critical requirements in hospitals, chemical industries or nuclear plants. The terminal can store 20,000 user patterns and
save 10,000 events in its memory, and it has an
AES>128 bit cryptographic encoder.
9.- TLR-vir II. COMERCIAL MUELA S.A, stand 10F40
Military torch that combines IR laser light and LED light
to infrared without having to take their eyes off the target. Thanks to its IR laser, both on the IR viewer and on the LED IR, it can be used for special operations where the agents have to
act, without normal light, but with night-vision goggles. The ease and speed in changing and regulating between the various modes without having to disengage the light from the weapon make it a perfect model to complement this type of missions.
10.- ViiK Vehicle detection sensor. OPTEX (Europe) Ltd, stand 10A37 Combination of microwave and ultrasonic waves to detect vehicles
allows for a range of operation from -30ºC. The sensor is mounted on the ground and does not require civil engineering works.
11.- Eagle Eye Cloud VMS by EAGLE EYE NETWORKS, stand 10B17 Cloud-based security video management
Cloud-based security and operations video management system that provides recordings, for any type of installation. With the
analogue and IP cameras that are already installed, and is compatible with over 3,500 types of camera, while using Intelligent Bandwidth Management ™, which makes it easy to implement in applications in single and/or multiple locations.
12.- Network Camera with AI Dahua – Series 7. Dahua Iberia, stand 10C05
Network Camera with Artificial Intelligence
no longer has to use various devices to perform different applications that entail a high cost and are complex separately. Among the main functionalities, the camera can detect and scan up to 32 faces simultaneously, that
are compared with the IPC database of up to 200,000 people. It can also filter false alarms based on the precise detection of people and vehicles in restricted areas, identify registration plates or perform statistics on the number of entries and exits from up to 4 areas.
13.- Dahua AI Network recorder with ePoE technology. Dahua Iberia, stand 10C05 Network recorders with AI
The new NVR introduces an easy way to update a previous installation to an artificial intelligence solution, with video analysis of the integrated back-end. The
provided with functions such as face detection and facial recognition, face metadata analysis, vehicles, human bodies, non-motorised vehicles, or perimeter protection of restricted areas.
14.- YelowBox. Prosegur, stand 8D18 Solution for cyberattacks
Cipher's solution to protect electronic security systems from
warnings and providing action alerts and level of suitability of the patches.
Security against Fires and Emergencies
1.- ION-LINE safety cabinet to store batteries. ASECOS, Seguridad y Protección del Medio Ambiente S.L. stand 5B01
Fire-proof cabinets to protect batteries
for 90 minutes.
2.- Northern Star Fire electronic compass. URBANTECH, S.L. stand 4C20 Compass for firefighters at risk of disorientation in interior fires
fighting interior fires. It contains a patented direction guidance technology system, as well as accelerometers and magnetometers with mechanical devices to guarantee a precise and easy to use design. The unit is powered by a rechargeable lithium battery. It also provides an additional level of safety because it allows
the user to keep control of their orientation at all times. It can be placed anywhere inside the self-contained breathing equipment mask.
3.- Rolatube Technology. URBANTECH, S.L., stand 4C20 Rollable tubes
hugely reducing their size and weight. Uniquely, BRCs are stable whether coiled or extended. This allows, for example, a user to carry a five-metre-high communications mast as a 20 x 26 cm coil weighing around 5kg. These features make them
suited to the everyday needs of police, firefighters or in emergency
situations that could benefit from masts and poles that are smaller, lighter and easier to transport.
4.- Tejiprotect. SABICO SEGURIDAD, S.A, stand 10D18
Special fabric to protect works of art from fire
safekeep our heritage. It protects from an ambient temperature of up to 700ºC that may reach peaks of up to 1300ºC, maintaining the temperature below 80ºC for at least 30 minutes. It does not damage the object to be protected and its interior layer is chemically
inert, acid-free and traction-resistant. It is flexible, extremely thin (3mm) and light, and it does not allow water, light, smoke or possible decomposing products from flames to come through. It does not melt or drip, therefore it will never adhere to the art objects or works it protects, and it is an asbestos-free product.
5.- Firstlook360. HISPAMAST, S.L. stand 4A22 360º wireless technical and rescue camera
6.- THT/WALL. SODECA, S.L.U. stand 4B04
Innovative system to evacuate smoke and gases
7.- Titan Fire System (TFS).CASMAR Electrónica, S.A. stand 4A09
Management system for connectivity between fire protection elements
major corporations, public administrations and critical infrastructures...- Its optimal operation is based on the architecture and configuration of the systems used, the communication methods, support and notification of incidents. It is also a tool to improve maintenance and work on fire protection element networks.
It contains NFC technology, to configure the equipment, without the need to use computers for connectivity. Its digital sensor is capable of measuring millibar, and therefore is highly accurate, and its accelerometer detects the slightest vibration of the element.
designed for an intensive professional use that requires a large load capacity. Unlike other telescopic ladders that are certified for a 150kg[CFU2] load, the Telesteps Rescue line is especially recommended for Security Forces, who need special ladders where up to 3 people can go up or down at the same time. In fact, it has been tested and certified for loads up to 500 kg. It allows work at 5 m in leaning position, while the closed ladder is just 117 cm. Ladder certified pursuant to UNI EN-1147.