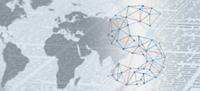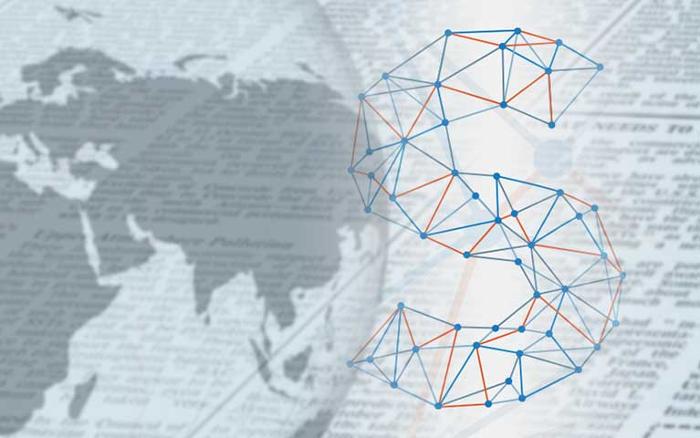 SICUR 2022 Successfully Brings Together 38,906 Professionals from 59 Countries and 1646 Security Industry Companies
The International Security Exhibition organised by IFEMA MADRID, from 22nd to 25th February, had significant international participation, with exhibitor numbers 17% up and visitors up 7.4%.
FORO SICUR, SICUR CYBER, and SICUR RESILIENCIA activities attracted close to 1400 attendees.
The International Security Exhibition, SICUR 2022, was organised by IFEMA MADRID from 22nd to 25th February. It brought together 38,906 professionals and 1646 companies exhibiting across four of the Exhibition Centre's halls.
This event was a great success both in numbers and quality. As well as achieving excellent participation numbers, it attracted high-level decision-makers and purchasers. Some 34% of visitors were managers, which is essential for reviving relationships and business following the pandemic crisis. Different aspects of the pandemic have put security at the forefront for prescribers and users of security equipment and solutions.
SICUR also had excellent overseas attendance with professionals from 59 countries, 7.4% of the Fair's visitors. There were many attendees from Portugal, consolidating SICUR's leadership across the Iberian peninsular, in addition to those from Italy, France and the United Kingdom, in that order.
SICUR attracted security sector professionals from all parts of Spain, with a diverse range of visitors from all the regions. Attendees from outside Madrid accounted for 56.5% of Spanish attendees, with Catalonia, Andalusia and Valencia, in that order, being the other regions with the highest number of visitors to the Fair.
SICUR offered a comprehensive and markedly technological vision throughout the Exhibition Centre's Halls 4, 6, 8 and 10 from this leading and highly innovative sector. 1646 companies took part, of which 508 were direct exhibitors, and 17% were from twenty other countries.
And for the first time, the SICUR LIVEConnect platform made this a hybrid event with online participation by companies and professionals in parallel with the in-person event, extending its geographical scope and the time for participants to follow the Fair as it will stay operational until 11th March.
To complement the trade show, in the technical talks programmes FORO SICUR (SICUR Forum), SICUR CYBER and SICUR RESILIENCIA (SICUR Resilience), leading industry experts offered a wide and varied range of topics and examined the current state of the security sector in all its breadth. This programme of activities attracted nearly 1400 attendees.
Among other issues, the FORO SICUR programme addressed the challenges and demands in global security and contracting security services. It analysed operational security and operations in emergency management, pandemic crisis management, new technologies in incident resolution and innovation and new challenges in fire-fighting. It also covered the coordination between public and occupational health and the new occupational health and well-being scenarios in depth.
In cybersecurity, the SICUR CYBER programme was organised in collaboration with Seguritecnia and Red Seguridad. It brought together several expert presentations on cybersecurity oriented to the needs of the Security sector. This space addressed digitalisation for security businesses, cybercrime investigation, protecting video surveillance and access control systems, the Spanish cybersecurity ecosystem and cybersecurity in the corporate security field, among many others.
SICUR RESILIENCIA was a special-interest space about Resilience for Companies & Organisations, organised in partnership with the Spanish Technological Platform for Industrial Safety, PESI. It hosted the workshop about the R&D&I call under Horizon Europe's Cluster 3: Civil Security for Society, the International S2R Congress (Safety, Security and Resilience Innovations & Research in Europe), and the First PESI Women & Innovation in Security Awards to showcase the work of women in institutions and associations, in technical fields and internationally.
As every year, SICUR also showcased a selection of cutting-edge proposals in its Innovation Gallery. This edition featured 31 products, with particular visibility for projects by four young companies in the SICUR START-UPS space. SICUR had plenty of live activities, workshops and demonstrations out at the stands of the Guardia Civil (Civil Guard), Mossos d'Esquadra (Catalonia Police), Ertzaintza (Basque Police), Municipal Police, SAMUR (Civil Protection), Madrid City Council Fire Brigade, the Madrid Region's 112 Security and Emergency Agency, and the Military Emergency Unit (UME). Attendees enjoyed watching their best practices and learning about some of the innovative equipment they use in their interventions.
SICUR '22 has the backing of the Madrid Regional Government under a collaboration agreement with IFEMA MADRID. This agreement aims to support companies undergoing digital transformation and internationalisation and achieve the goal shared by both institutions: to promote Madrid economically and internationally.