Gran Canaria Swim Week Program by Moda Cálida
Gran Canaria Swim Week by Moda Cálida welcomes its 2023 edition, which returns to the ExpoMeloneras venue in Maspalomas (Gran Canaria), from October 5 to 8. With a renewed image, inspired by the natural paradise of the island, Gran Canaria Swim Week by Moda Cálida arrives with great novelties to this new edition.
This event, framed as the only professional swimwear fashion show in Europe, is repeating with IFEMA MADRID as co-organizer of the event, with the aim of promoting the presence of the runway show on international fashion circuits with the help of the Cabildo de Gran Canaria.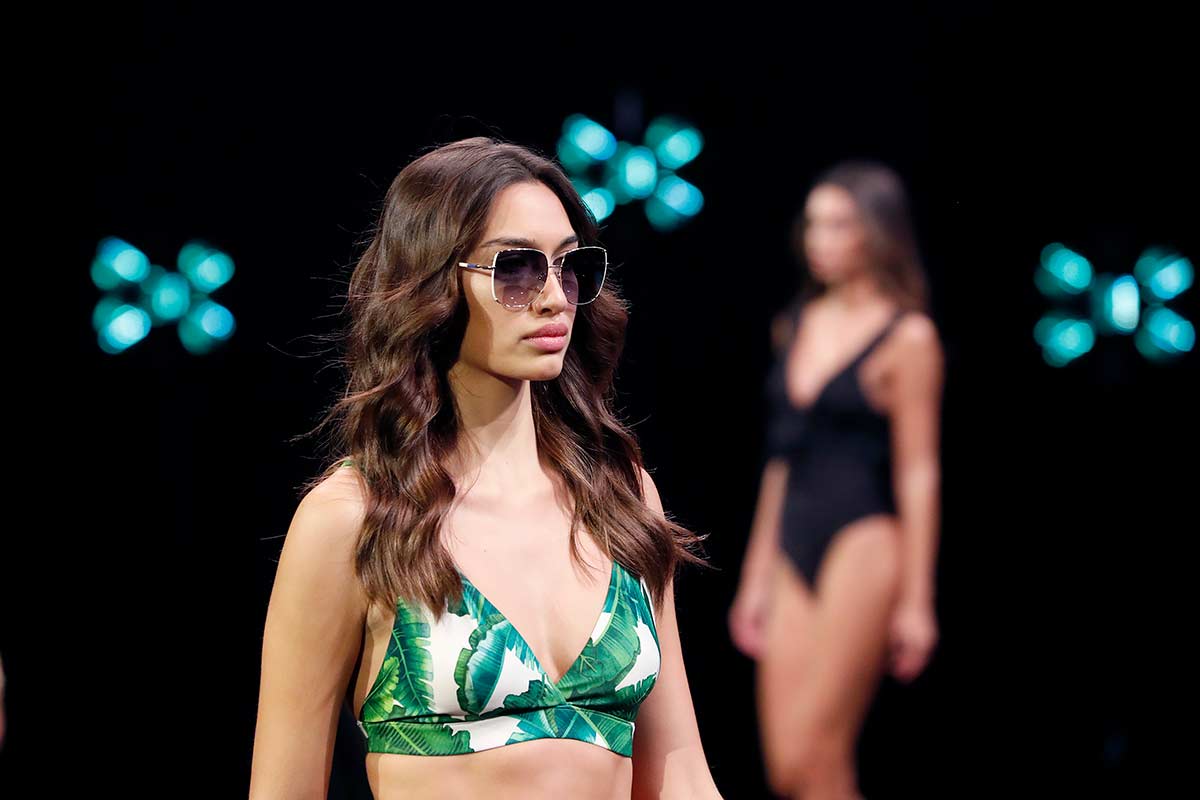 The selection of invited brands in this edition has been carried out by following the criteria of quality, prestige and projection. In total, more than ten designers have been selected by the Fashion Committee, which has significantly increased the level of participation, reaching almost 40 participating brands.
Goals of Gran Canaria Swim Week By Moda Cálida
As in previous editions, the main goal of Gran Canaria Swim Week by Moda Cálida is to strengthen the weak points of the textile industry, such as business management, product policy, promotional activities, exports and training aspects. The textile sector is promoted in this manner in Gran Canaria as well as encouraging the creation of other companies and the improvement of qualification through specialized advice and training.
Promoted by the Department of Industry, Trade and Crafts of the Cabildo de Gran Canaria and the Association of Creators of Fashion of Spain (ACME), Gran Canaria Swim Week by Moda Cálida transforms into the main framework where designers and companies support their projects.