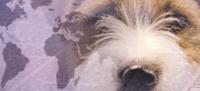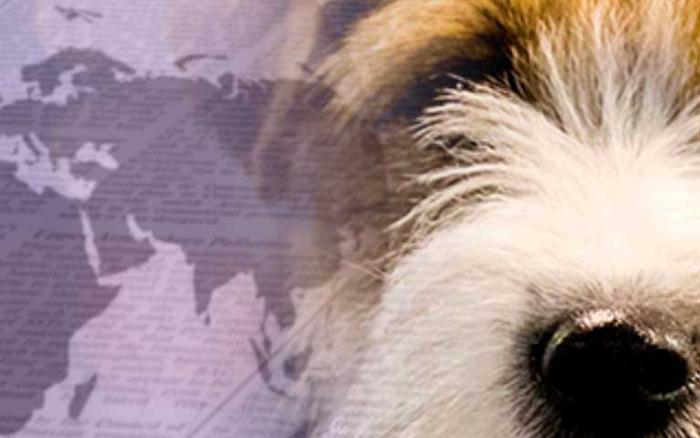 100x100 MASCOTA, the big pet event
The fair, organised by IFEMA, will be held at Feria de Madrid on 25 and 26 May

The fair, which the general public can visit and shop at, offers a wide range of products and services relating to pets

Among other activities, it will be hosting the 85th International Dog Show organised by the Spanish Royal Canine Society (RSCE), the 83rd and 84th Asfe-Fife International Cat Shows, agility competitions and dog Frisbee displays

Covering around 21,000 m2 with more than 5,000 dogs and 250 cats registered, for the first time the fair will feature baby ferrets, rabbits and donkeys.

The area 100x100 ADOPTA provides information on pet adoption and an opportunity to meet animals awaiting adoption
There are special activities for children, with workshops, theatre and face painting, to introduce them to the world of pets
Animal lovers have a date on 25 and 26 May at the 100x100 MASCOTA Pet Fair, which is holding its third edition at hall 10 at Feria de Madrid. A complete showcase where you can discover the latest products and services for pets, which also offers an extensive array of activities, exhibitions, competitions, displays, championships, workshops, courses and demonstrations to complement the commercial side of the fair.
The fair, organised by IFEMA, will have 80 exhibitors in a 21,000 square metre space. Items to buy or see will include health and hygiene products and services; food; toys; pet fashion and accessories; bath and beauty products; baskets, cages, fish tanks and terrariums; outdoor wear and accessories, etc. Services on offer will include vets and animal hospitals, shelters and adoption centres, protection societies, training and education, clubs, associations, organisations, courses and training for owners, pet hotels and residential kennels.
For two days, the public will be able to shop at the fair, although no animals are for sale, and it is an event not to be missed by pet lovers. And not only because of the variety of products and services, but also because of the activities on offer.
Complete programme of activities
As well as the exhibition part, hall 10 will be staging the 83rd and 84th Asfe-Fife International Cat Shows, sponsored by Royal Canin. A show in which more than 240 cats of all different breeds will be taking part: Persian, Exotic, Norwegian Forest, Maine Coon, Abyssinian, Bengal, Sphynx, Sacred Burmese, Ragdoll, Oriental, Siamese, Peterbald, British, Blue Russian, Devon Rex, etc.
The fair will also stage the 85th International Dog Show-Trophy of HRH The King-, the 23rd Spanish agility championship, the National Canine Exhibition Special Spanish Breeds Show and the Interclub Teams trophy, organised by the Spanish Royal Canine Society (RSCE).
More than 5,000 dogs are registered to take part in these championships, which will include the Ring of Honour, sponsored by Arion, the Agility Ring, and 10 additional rings. One new feature this year is the utility dog ring, which will be staging the RSCE's 5th Spanish Obedience Cup, the presentation of the Good Citizen Dog Scheme – Kennel Club, the Canine Skills exhibition, Dog Dancing, and the Retrievers Trials, organised by the Spanish Retrievers Club, a collaborator of the RSCE.
What's more, 100x100 MASCOTA provides the Zona Arreglo (grooming area) for participants taking part in the various events. It is sponsored by Artero and is a waiting and grooming area for pets.
There is also the 100x100 ADOPTA area, sponsored by Veterinarios Comprometidos, with the participation of a further 20 animal protection associations, who will be providing information on adopting pets. There will also be the third edition of the Madrid Veterinary College Award for the pet contributing the most to society.
Another attraction will be taking place in the "Disc Dog" space, sponsored by Purina Proplan and Purina Tonus, where spectators will be able to enjoy Frisbee displays.
To enable visitors to discover more about the world of animals, the fair will be offering the "Info mascota" (pet information) area, a sort of speakers' corner where experts will be giving talks on different breeds of dog, fish, ferrets and rabbits.
Ferrets, dwarf rabbits and donkeys have a space at this year's fair.
Ferrets will also have a space at the fair in "Marshall Ferret Day", an area coordinated by Agrumop Marshall where as well as a display of baby ferrets and the latest products available for this breed, visitors will be offered the chance to bring their ferrets along (duly documented and in a carry case) to take part in different games and gymkhanas.
For its part, the National Rabbit Breeding Association - ASNAC - will be running the space dedicated to dwarf rabbits –Dwarf Angoras, Dutch Dwarves, Mini Lops, etc.-, and the Friends of the Donkey Association will be publicising its cause to visitors to 100x100 MASCOTA in the area "one Sunday in Donkeyland".
Entertainment and workshops for children
Children will have the opportunity to learn through a whole host of fun activities. The Faunia and Zoo workshops will introduce participants to the world of animals, with different games to explain why wild animals cannot live in houses or on farms, and the importance of not supporting the trade in wild animals, for example.In the children's area, kids will be able to enjoy a giant version of the classic game The Goose.
Veterinarios Comprometidos will also be offering a series of activities and games. There will be talks and demonstrations suitable for all audiences on training, obedience and therapy. For example, Dogtor Animal will be talking about the qualities of companion dogs for children with autism, and the skills of rescue dogs. There will also be other activities for children, workshops, theatre and face painting, to introduce them to the world of pets.
Your 100x100 MASCOTA Pet Competition
Pets will also be playing their part in the competition Your 100x100 MASCOTA, the final of which will be held on Sunday 26 May at the fair. Pet lovers have until 17 May to enter their pet for the competition (http://www.100x100mascota.com/2013/concurso/), in one of the following categories: Friendliest; Best looking; Smallest; Hairiest; Biggest; Biggest ears; Cutest puppy; Non-pedigree dogs. All the finalists will receive a small prize, and the champion will win a prize awarded by the sponsor.
100x100 MASCOTA, a trade fair organised by IFEMA, will be taking place on 25 (9.30 to 20.00) and 26 May (9.30 to 19.00).