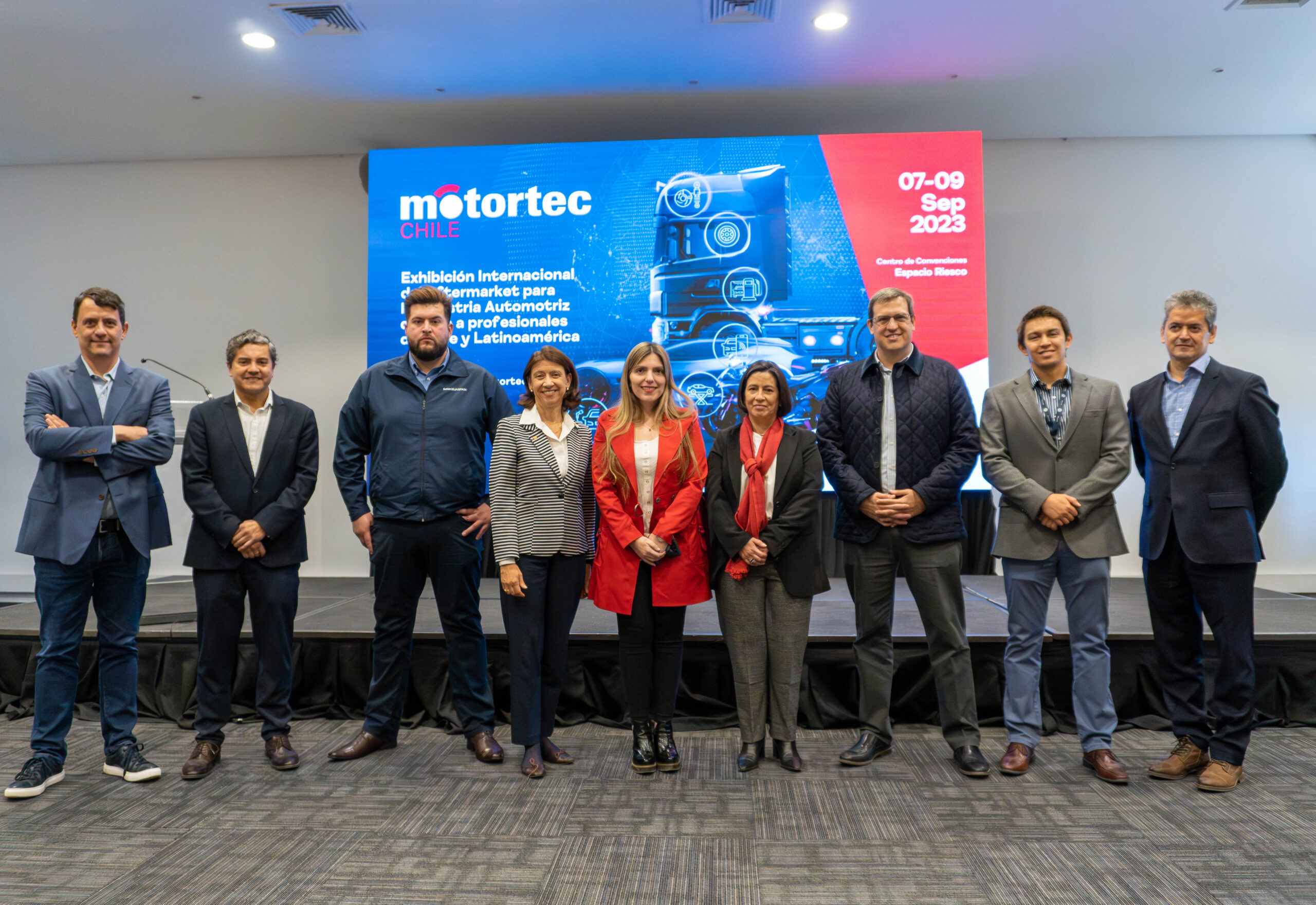 MOTORTEC CHILE 2023 presented to the Chilean aftermarket sector
On 11 May 2023, at the Espacio Riesco Events and Convention Centre in Santiago de Chile
Madrid, 16 May 2023.- On 11 May, the second MOTORTEC CHILE event (MOTORTEC CHILE 2023) was presented in Santiago de Chile, the aftermarket trade fair jointly organised by IFEMA MADRID and the main Chilean convention centre and trade fair operator, Espacio Riesco, which will be held in the capital of the Andean country from 7 to 9 September.
During the presentation, the results of the commercial links established by exhibitors at the first event, held in 2022, were highlighted, and the challenges that the industry will face in the immediate future, as well as the business opportunities that are opening up in the Chilean market, were discussed.
The event, chaired by the Director of MOTORTEC CHILE, Katherine Becker, was attended by the Director of MOTORTEC MADRID, David Moneo, and the Head of International Projects at IFEMA MADRID, Ana Sánchez-Terán.
Also present were the main companies and brands in the Chilean automotive aftermarket, together with their main representative bodies, such as the National Confederation of Truck Owners, CNDC Chile, among others.
During her speech, Katherine Becker, Director of MOTORTEC CHILE, an event that expects to receive more than 4,000 visitors in its 12,000 square metres of exhibition space, said that "this meeting seeks to consolidate itself as the benchmark for the aftermarket sector, and its visitors will have the chance to see the innovation, knowledge and experience of the national and foreign companies taking part over the three days of the event".
Meanwhile, Ana Sánchez-Terán, Head of International Projects at IFEMA MADRID, said that "attending MOTORTEC CHILE is a great opportunity for companies in the sector, because they will be able to connect with many new customers, meet their competitors, make business contacts and close business deals, and also keep up to date with the new regulations in the sector. Undoubtedly, they will be put on the map of the industry in Chile and also in Europe".
In addition, MOTORTEC CHILE is currently working on the programming of an intense agenda of technical conferences, aimed at training new professionals, as well as transmitting experiences to the workshops, thus contributing to the development of this industry.
This year's MOTORTEC CHILE event is receiving the support and sponsorship of the main players in this industry, including the country's Government at the highest level, through the Ministry of Transport and Telecommunications and the Ministry of Economy, Development and Tourism, as well as the main business associations: CAREP AG; Transporte Asociación de Buses Interprovinciales, Internacionales e Industriales, ABI; Chile Transporte; the Confederación Nacional de Dueños de Camiones, CNDC Chile; the Confederación Nacional de Transporte de Carga de Chile, CNTC; the Confederación Nacional de Taxis Colectivos de Chile, CONATACOCH, and the Federación Nacional de Buses del Transporte Rural, Interprovincial, Internacional y privado, FENABUS.
DuocUC and Ultra High Performance, UHP also collaborate with MOTORTEC CHILE, and www.espaciot.cl participates as official medium.
More information at: Ifema.es/Motortec-chile